5 Reasons to Choose an Outdoor Wedding Venue
There's no question that outdoor weddings have a unique spin that can make your big day the 'wedding everyone remembers'. They are trendy, romantic, and desirable for so many reasons.  If you're wondering if an outdoor wedding in Tulsa, Oklahoma is right for you, read on.  Additionally, Brides.com offers great advice on how to choose the perfect wedding venue.
Here are 5 reasons for saying YES to the outdoor wedding of your dreams!

Breathtaking views and scenery
One of the biggest reasons to hold your nuptials outdoors is to take advantage of a stunning view. Being out in the natural elements brings a uniquely organic touch to a wedding ceremony that no amount of indoor decorations can reproduce. Whether it's by the slow crashing waves on a sandy beach, a lush clearing in an enchanted forest, or on top of a manicured hill overlooking the rolling plains as the sun starts to set, natural settings can be the perfect way to start your new life together.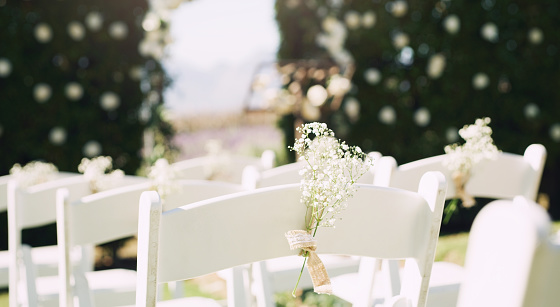 Minimal necessary décor
Outdoor venues serve as a natural setting that adorns your wedding without having to spend a dime. An outdoor venue offers the natural landscape and any standing architecture surrounding the venue as décor. The ceremony and reception at an outdoor wedding require very little added adornment yet serve as a blank canvas offering the ability to add whatever you like.

More intimate and personal feel
Another benefit of choosing to host a green wedding is the intimacy and personalization it allows.
There is a magical ambiance that abounds when surrounded by nature, family and friends. It provides an added intimacy on your special day. Choosing an outside event space gives you the freedom to make the environment work for you and personalize the space with your own unique touch.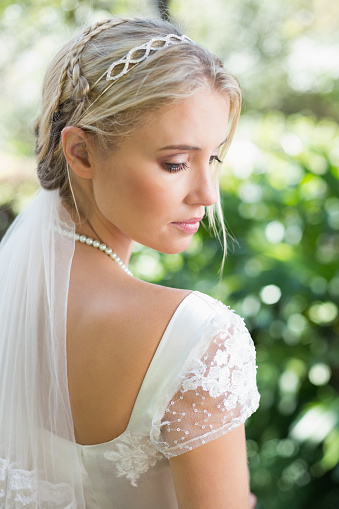 Natural lighting for beautiful photos
Wedding photos taken outside are hard to beat. There's nothing more romantic than the beautiful outdoors as a backdrop for your wedding photos. Natural light that is soft and diffused is universally flattering. It allows for stunning wedding pictures you will cherish for years to come. Photos taken during the 'golden hour' can be especially amazing! Check out the incredible outdoor wedding portfolios by one of our recommended photographers.

More space for guests
Outdoor venues are often more spacious and versatile than indoor locations. Hosting an outdoor wedding offers a more comfortable atmosphere with room to breathe and the ability for guests to move around more freely.
Outdoor venues can usually accommodate more guests than indoor venues if your planning on a large guest list. Fresh air and open spaces work wonders for keeping a large crowd relaxed and content.
Summary
Now that you know the benefits of choosing an outdoor venue, let our team at Lakeview Hills Events help you plan your big day.